BEDNARZ Ventures
We help Founders & Investors build ventures together
We provide in-demand services for investors, startup founders and future entrepreneurs. We specialize in efficient venture building with a guaranteed PoC within 5 months of collaboration & in establishing a bridge between founders & investors after investment.
Who are you?
---
How can we help Investors?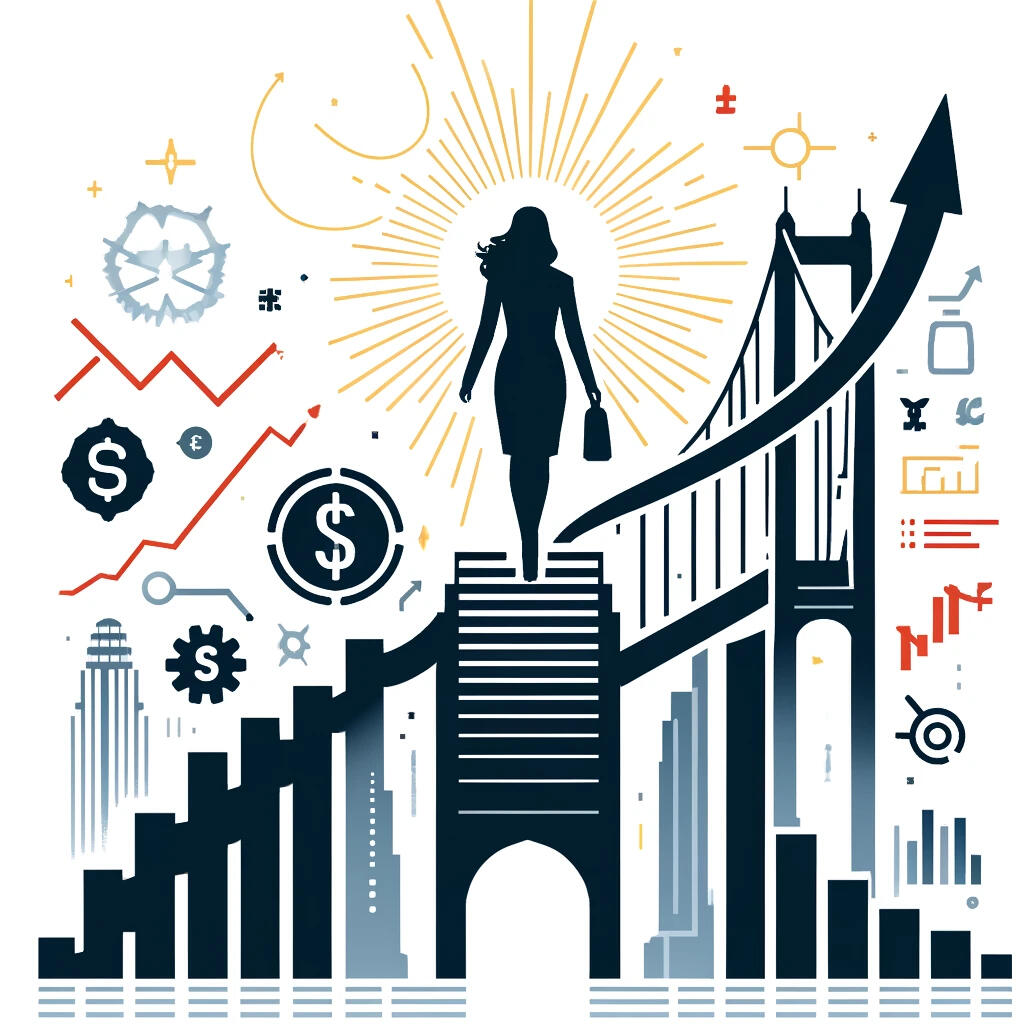 Interim Manager
---
We recognize a need for both founder & investor to plan & implement growth processes to ensure the smoothest product market fitness. Also, Founders may face distractions easily by reporting and process-based obligations, whereas investors desire more structured KPI-driven reporting. To bridge these gaps, we offer services of managers for growth hacking (constant or workshop-based) & support in structuring the process experimenting, coupled with stakeholder management standards implementation. If needed, we can also set non-core processes to ensure founder can focus on core business. Both sides can benefit from the guidance of the Interim Manager.Our pricing model includes a monthly fee and the option of a competitive percentage fee from the next financing round or an additional fee from the current investment round.
Interim
Competence Center
---
We know how difficult it is to focus on a startup to grow & source professional non-core services without incurring high costs. This is why we have a group of professional legal, marketing, HR, finance & admin partners. The engagement depends on what is stated by our team in a so-called short review project. We build the bridge to let Founder focus on delivering KPIs to attract investors in the next financing round.The pricing is based on a monthly fee & depends on key issues defined in the review.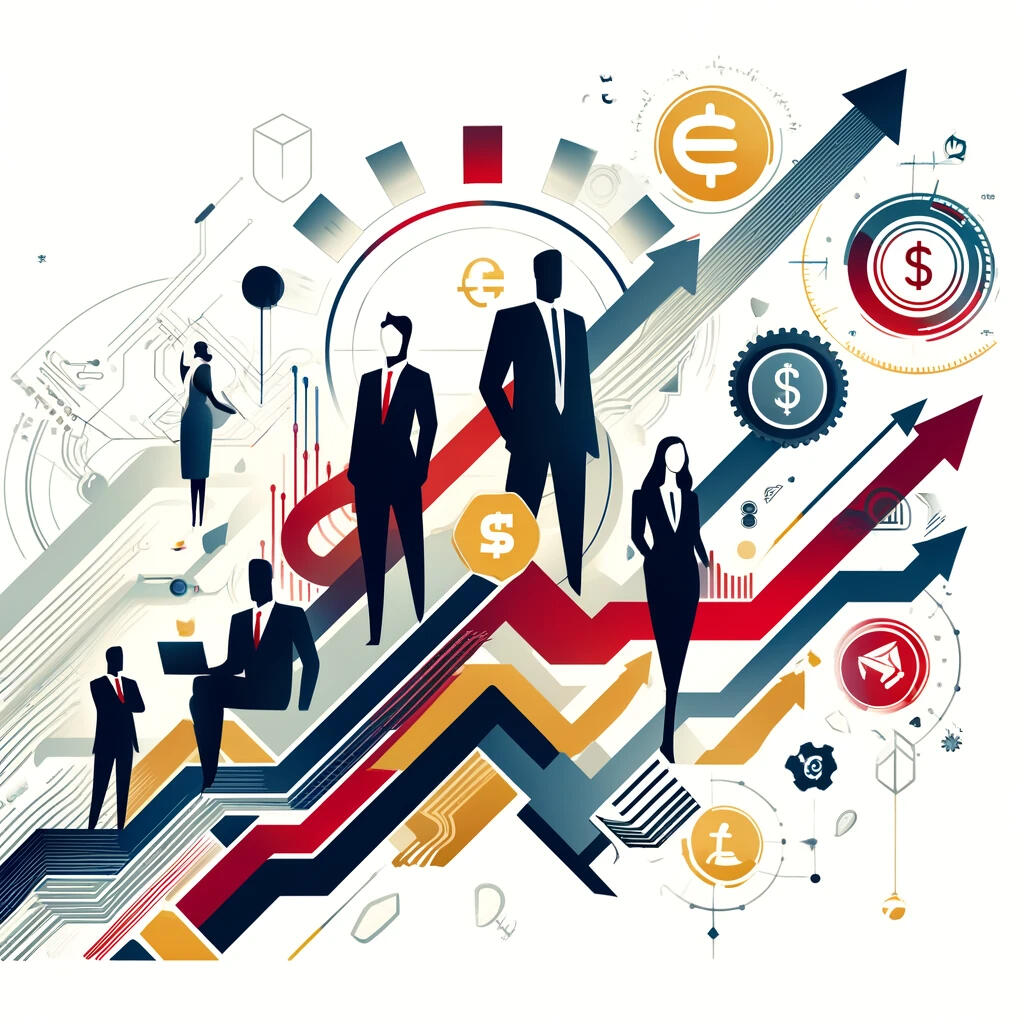 Financing support (startup sourcing & screening, M&A)
---
We connect Investors & Founders from our partnership portfolio but we also specialize in effective & quick sourcing, scouting & screening of startup ecosystem to find a match for your investment strategy. Our SSC team is experienced in M&A startup support, including technical & commercial due diligence, TermSheet negotiations & Invesment agreement preparation.The pricing model is a fixed fee depending on the service provided.
---
How can we help Founders?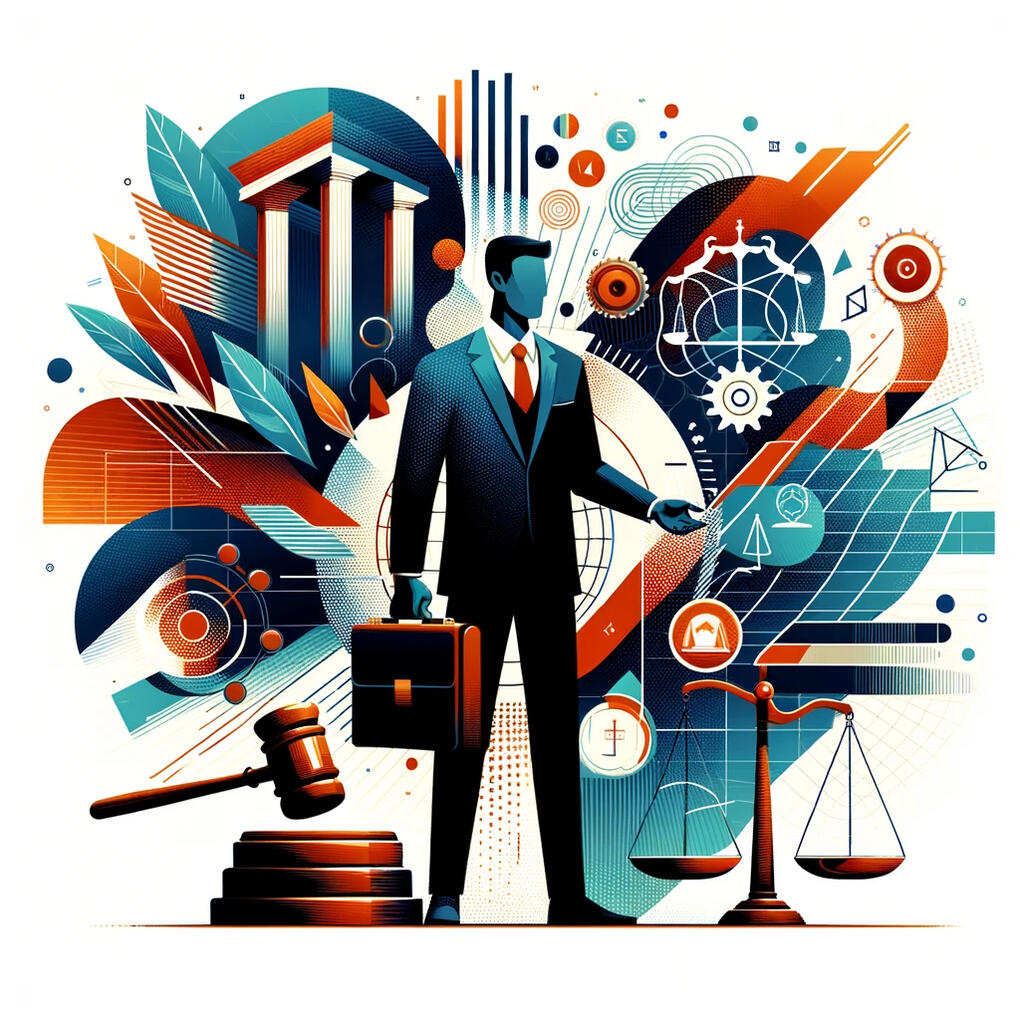 "Co-driver" matching
---
We have a growing pool of dedicated business "drivers" who can support you in structuring the product & company growth for 6-9 months till the startup is of a size justifying you leaving your current job.Simple pricing model allowing to save 10-25% of your equity for a future co-founder.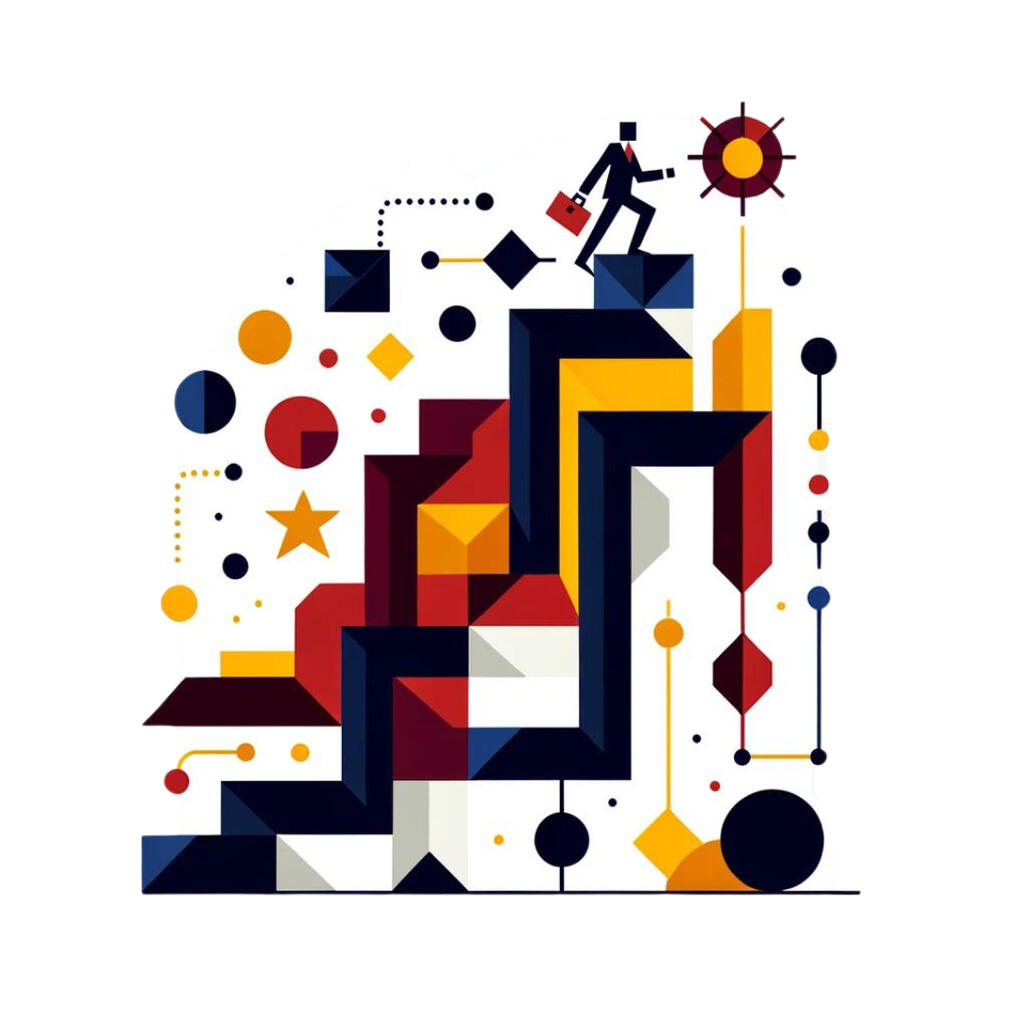 Quick validation methods & workshops, incl. MVP based on no-code/low-code
---
We understand there are lots of concepts that require quick market validation. We have experience in testing products using our venture building techniques (over 35 methods gathered & tested), including low-code/no-code solutions developed by our IT/Product ownership team specialized in such projects. A typical MVP no-code project shall take no more than 2 months, business analysis included.The pricing is based on fixed fee depending on the project scope.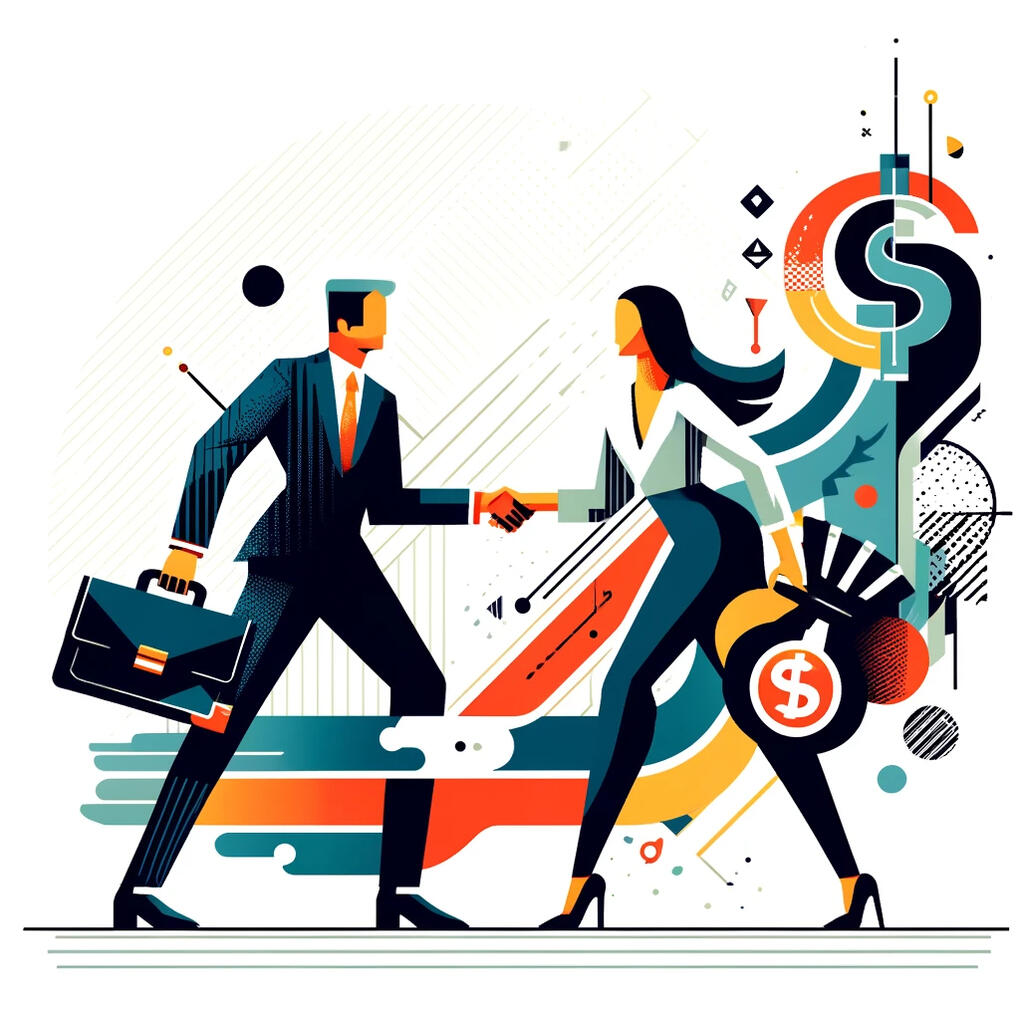 Connecting with Investors, including investment materials
---
We have a growing network of investors that are open for a cooperation with mature-minded founders. We match them & give senior advisory support while negotiating the terms.
Also, we create/review professional investment materials, including project valuation, investment proposal or pitch deck.The pricing is based on % of the transaction value + fixed fee for investment materials.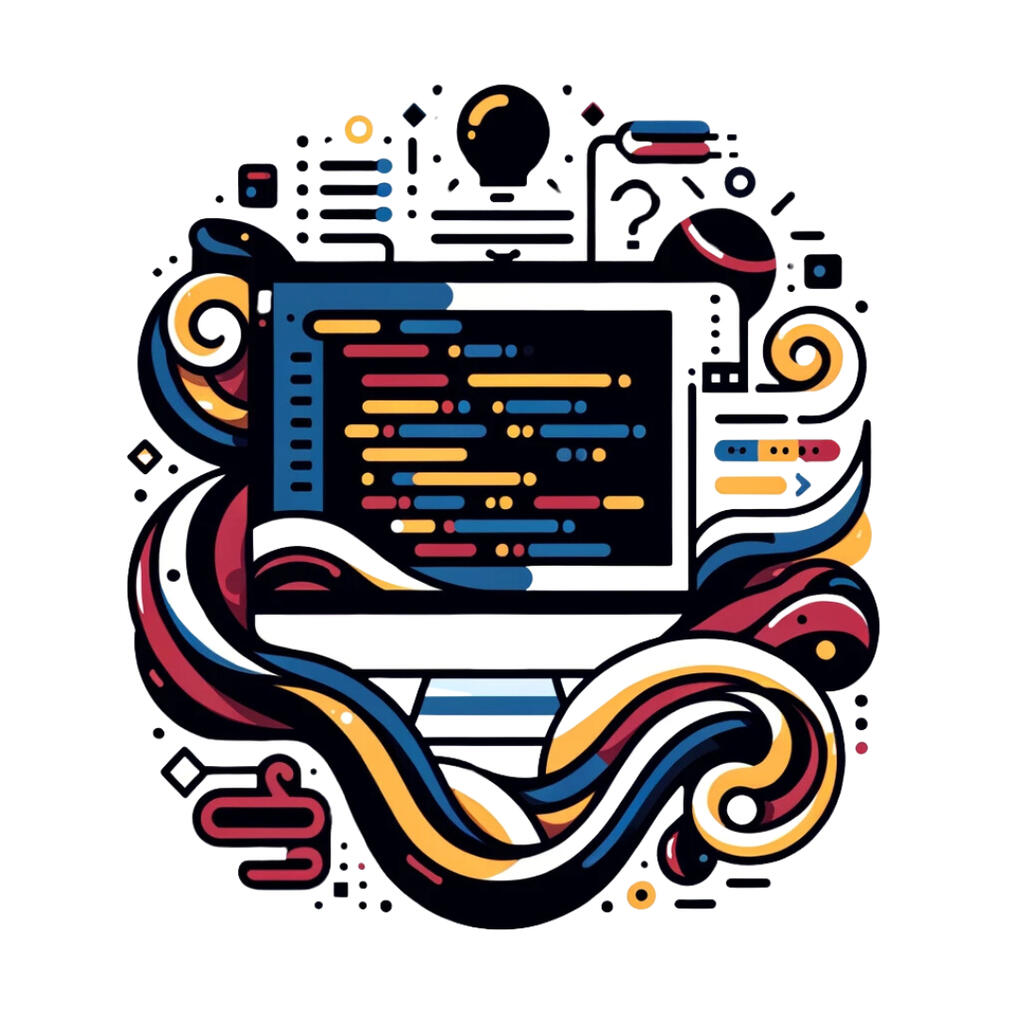 Competence Center
---
We know how difficult it is to focus on a startup to grow & source professional non-core services without incurring high costs. This is why we have a group of professional legal, marketing, HR, finance & admin partners. We have two simple subscriptions for these services.The pricing is fixed & simple, not more than the cost of one employee on the payroll.
---
How can we help build & test your business idea?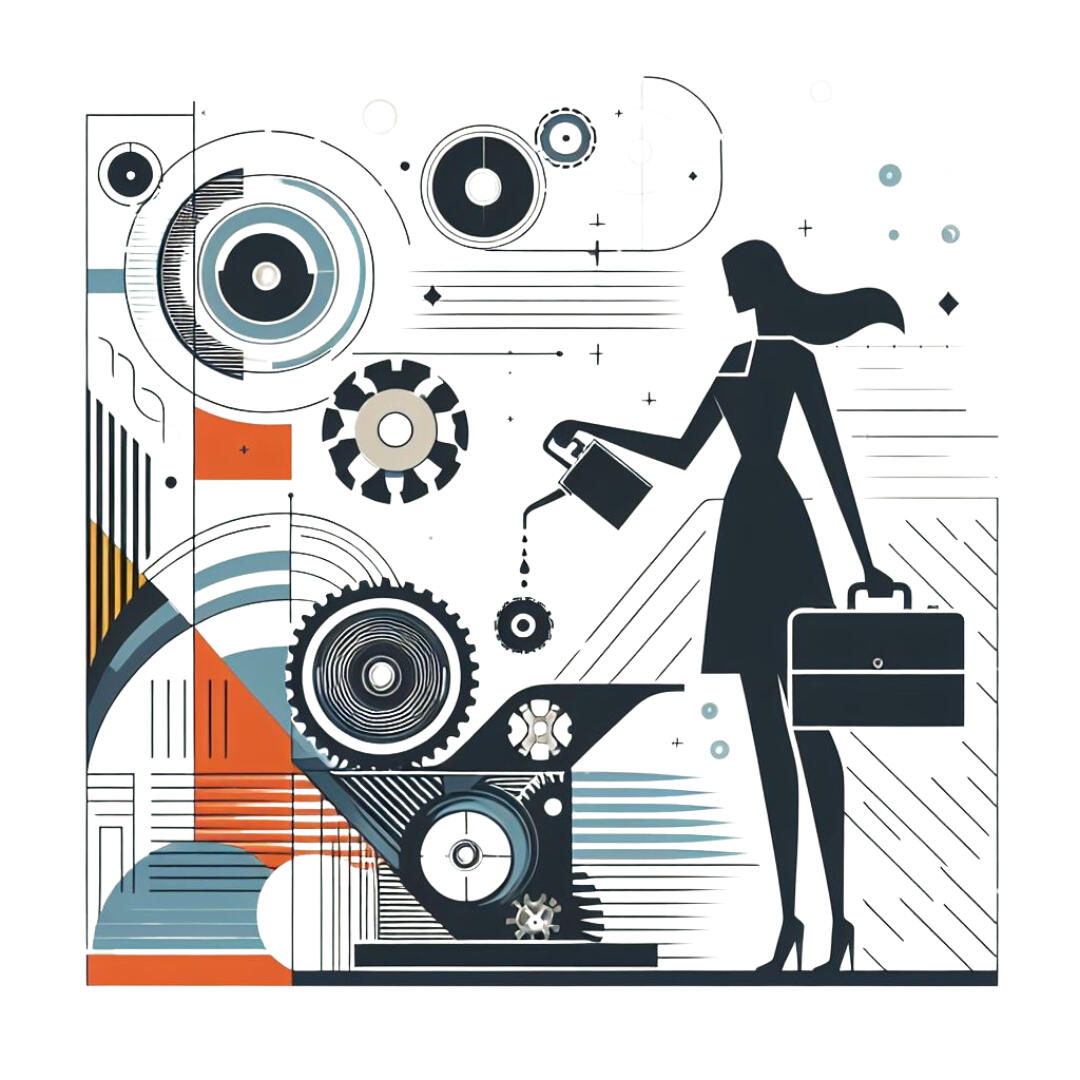 Venture Building
---
We have experience in venture building, especially in PoC & MVP phases, both for corporates & individual investors. We will check your business idea in a maximum of 5 months since we use an asset-light non-corporate model. We also help structure the early-stage business & execute market rollout.We work for larger venture building companies, including ideation & validation workshops on demand, as well as reshaping business or growth model of a launched project.The pricing model is fee or fee+equity. We make sure the cap table is healthy for future investors.
Didn't find what you were looking for?
On-demand services
---
We are a small & agile company that is listening to our clients' needs. Hence, we are flexible, all you need is to get in touch with us & we might figure out something big.It might give you an idea that we are now working with:1. several corporate executives aiming to:a. develop their own ideas. If we believe in it, we test it together. We have the methodology & VB team, you have the idea & industry network. Usually, it's a good match.
b invest in an interesting portfolio of startups. We do the scouting & screening, with an option to run M&A services.2. a large corporate preparing its acceleration program that will eventually be upgraded to intrapreneurship initiative & ultimately an internal venture studio.
Our Vision & Promise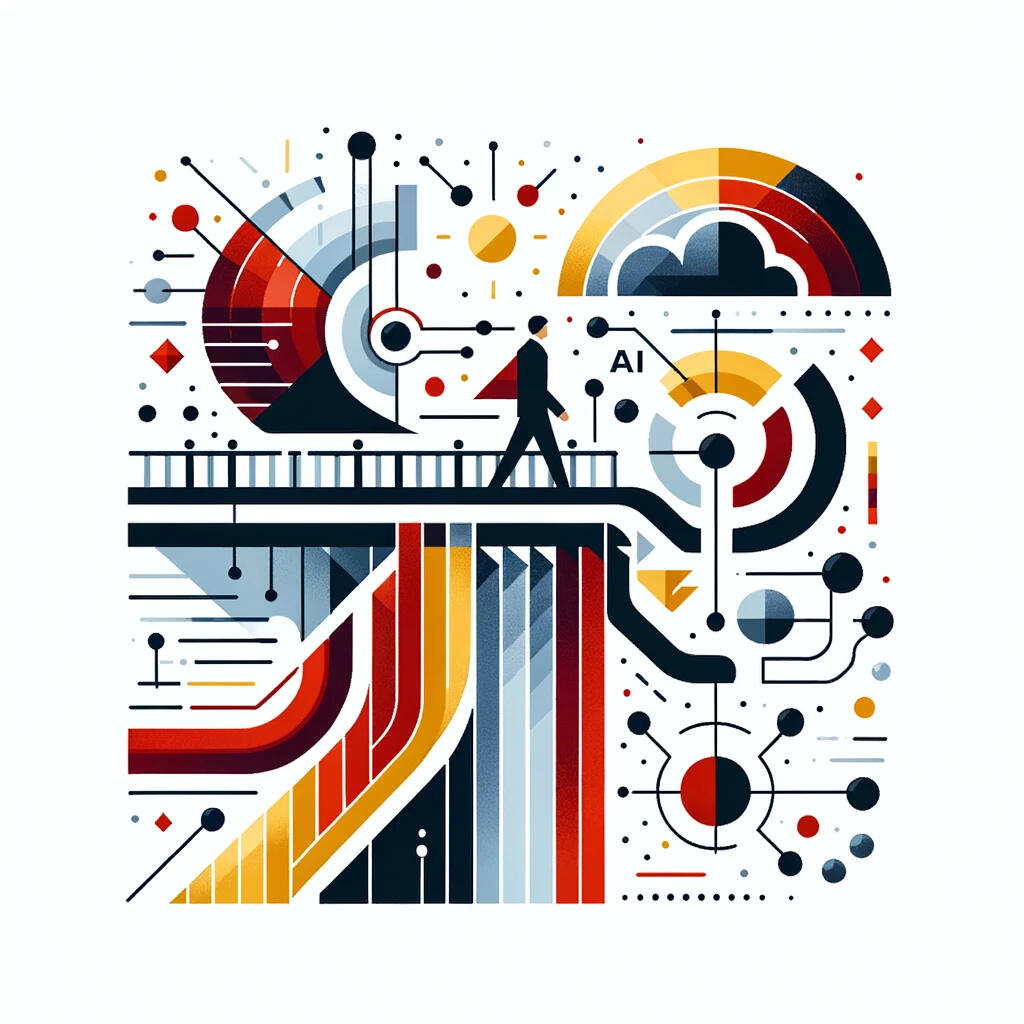 Our Vision is to make Founders & Investors work efficiently in the same room, with no conflict & better understanding of mutual needs so that the business can flourish in peace.Our Promise is that we will not act to be smarter than you. Using our experience, agility & dedication, we believe to have a healthy approach to building a bridge between the world of Founders & Investors, at the very beginning (Venture Building), as well as at the pre-seed & seed growth stages.
Why us?
Our core strengths
---
1. Experienced team working with corporations, startups & investors2. Only senior team members & partners on the projects3. Agile methodology (small steps all the way)4. Broad corporate & international network5. Specialized in quick validation methods, including no/low-code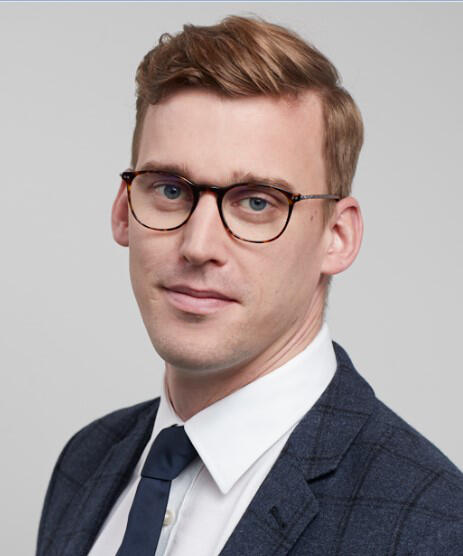 ---
Patryk Bednarz
Founder & Managing partner at BEDNARZ Ventures
Patryk is an experienced manager with over 10 years in the field of strategic consulting and venture building. He participated in over 50 projects for large international corporations, including G2market strategies, CDD, digital transformation, and business plan development. He managed people in CEE, Germany, the UK, the US, and India.For the last 3+ years, Patryk has been fully dedicated to creating & managing new companies within The Heart Ventures supporting the set-up of 2 ventures (Retail, Logistics), and preparing Car Platform company for a late seed round as an interim CEO. Patryk has also been actively supporting several startup initiatives in CEE e.g. within EIT Jumpstarter.At BEDNARZ Ventures Patryk runs the operations, takes strategic decisions, maintains business relations & expands activity on daily basis. Patryk is also structuring all the projects.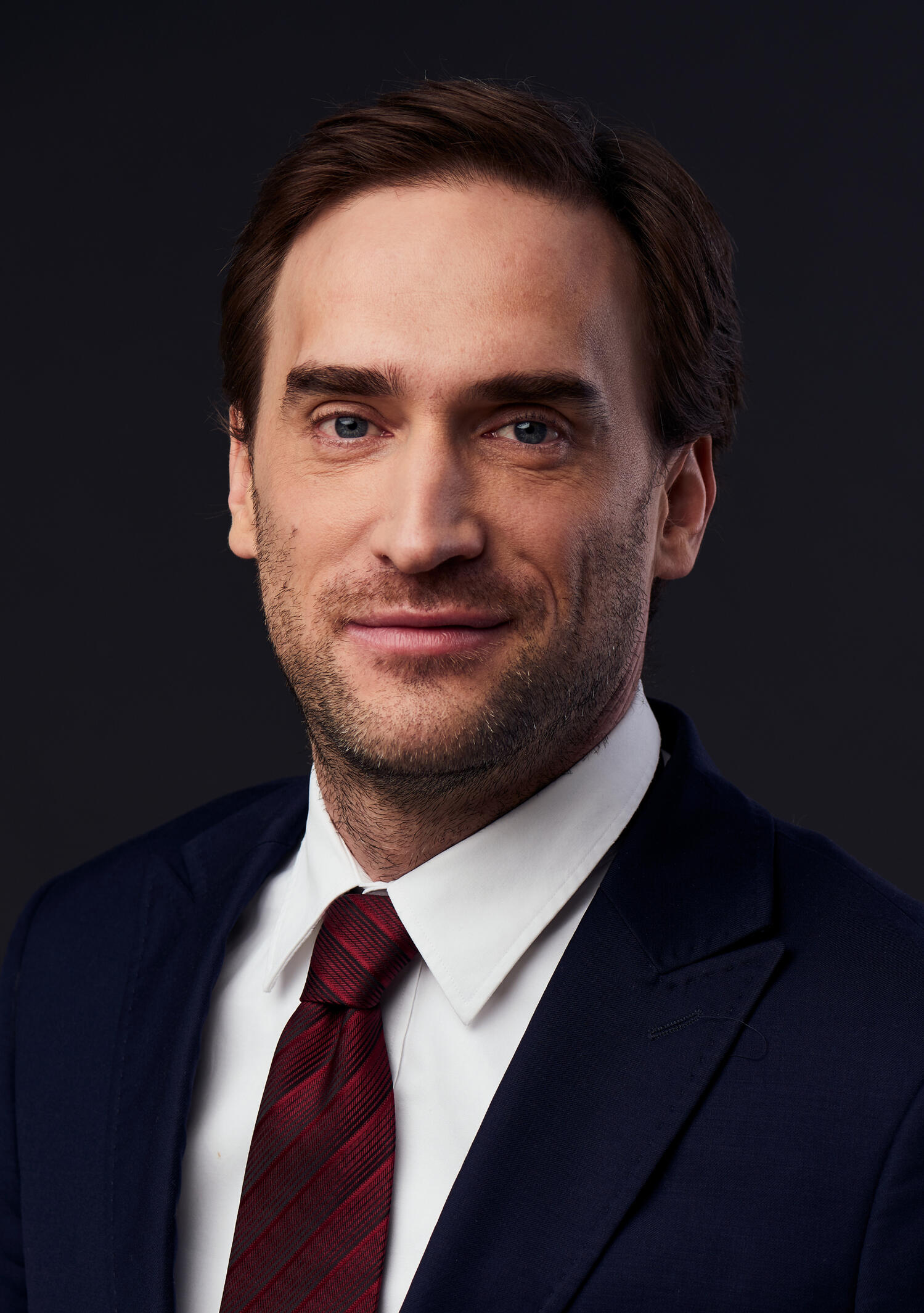 ---
Mateusz Bednarz
Co-founder, Chief Legal & Investment partner at BEDNARZ Ventures
Mateusz specializes in the area of M&A transactions, he also has extensive regulatory experience in the area of capital markets. He advises on legal services for companies, taking into account their business realities. Mateusz is a graduate of 4 universities (Poznań, Bologna, Hamburg, Ghent), he also completed post-graduate studies in the field of stock exchanges. He is a lecturer of postgraduate studies at the Warsaw School of Economics.At BEDNARZ Ventures Mateusz leads M&A services, co-manages project portfolio & is responsible for investment decisions of BEDNARZ funds.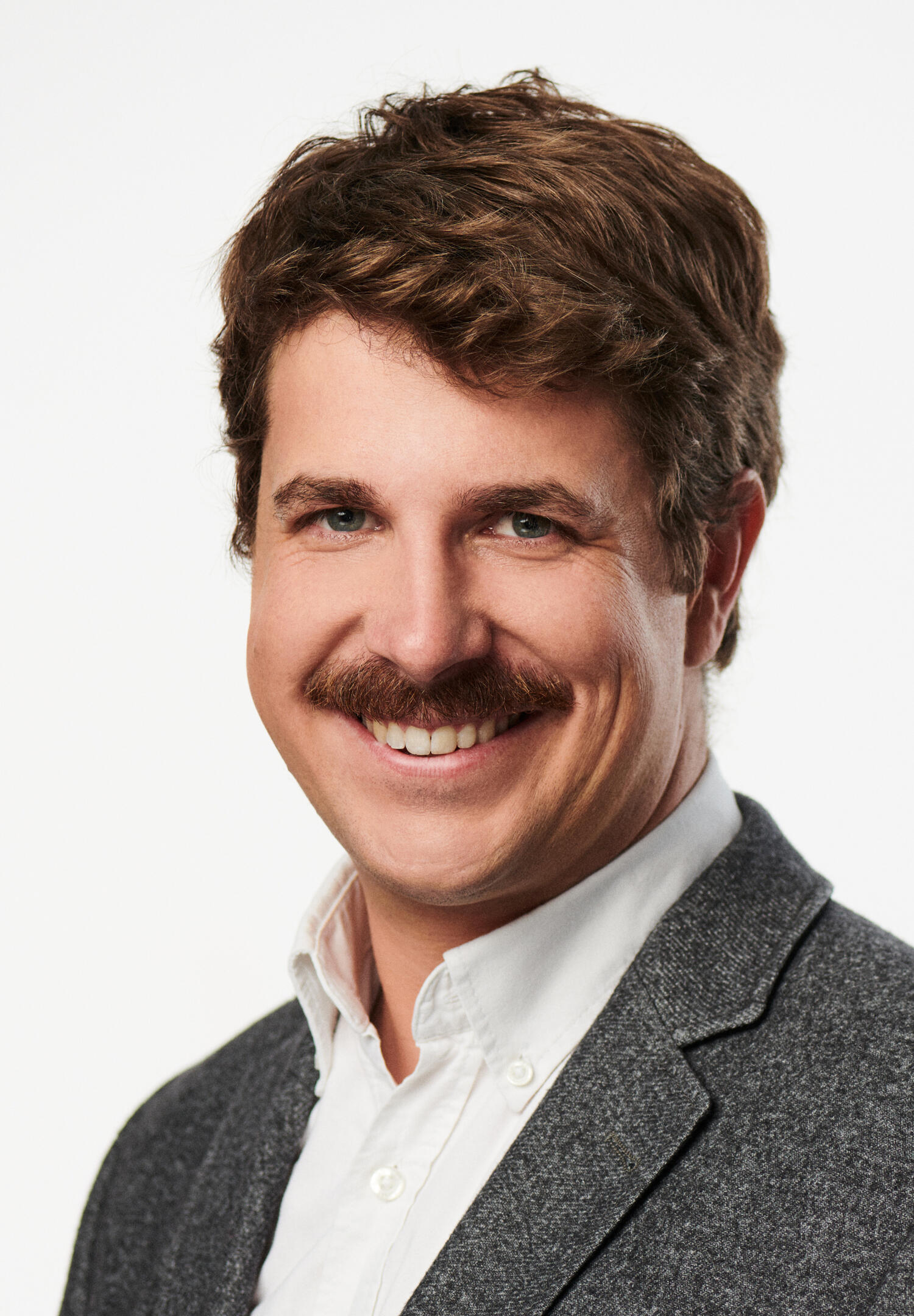 ---
Jan Rudziński
Founder of GrowGo & Business partner of BEDNARZ Ventures
Janek is a business consultant with extensive experience in strategy development, startups, and innovation. With a proven track record of driving growth and delivering results for both own ventures and global corporations, he brings valuable expertise and a collaborative approach to every project. As a former employee at prestigious organizations such as Deloitte and Carlsberg Group, and the founder of his own startup, Tandu, he possesses a unique blend of corporate and entrepreneurial experience.At BEDNARZ Ventures Janek is a creative & very purpose-oriented Chief Project Officer with drive to product creation & no-code MVP realization.
---
The Heart Ventures
Great team builder & senior venture architect
---
I believe a great manager can be recognized based on what is left when he is not in the firm anymore. Patryk has strongly contributed to our venture building team at The Heart. He pays attention to details, and has outstanding working methodology & team building skills. These are the features of successful entrepreneurs & I wish him best of luck in his activity.Maciej Marszałek
CEO of The Heart
Pwc Strategy
Mature & efficient project manager
---
I had a chance to cooperate with Patryk on an engagement with a large CEP player in the CEE region in 2019. I have led the SteerCo meetings of the project pm-ed by Patryk. My impression overall was very positive. I confirm that Patryk has demonstrated sufficient seniority and maturity, especially given the level of the audience (SB members). All this significantly helped to result in the successful completion of the engagement.Dmytro Nechytailo
KPMG Partner in Canada
ex. PwC Strategy partner in Ukraine
Car Platform
Very effective & goal oriented leader
---
Patryk has leadership skills, which means that he can motivate and inspire his colleagues at work to achieve better results, as well as effectively manage the company's budget and resources.His commitment to work and determination in achieving goals is admirable. Thanks to his many years of work in the consulting industry, he has gained extensive experience, thanks to which he is able to effectively deal with difficulties, stress and make the right decisionsPaweł Jaczynowski
CEO of Mobility Benefit
KPMG
Exceptionally reliable & hard-working
---
During the two years I've worked with Patryk, I found him an exceptionally reliable and hard-working team player. I have seen him quickly grow his management skills, strategic thinking and business acumen.Maciej Chlodziński
Orlen Paczka Business Lead
ex-KPMG Director
Our Key Partners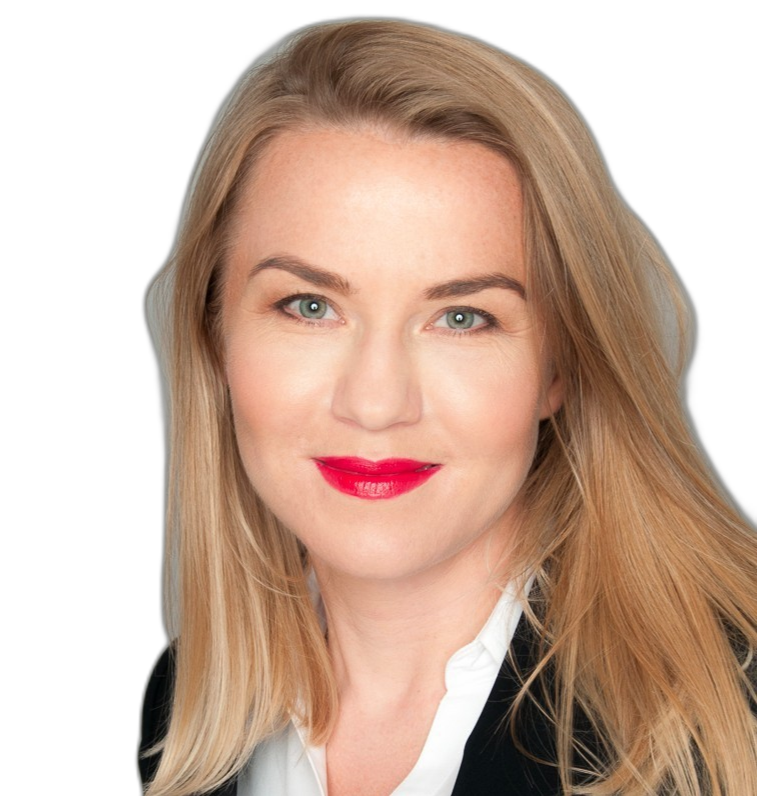 ---
Anna Nowacka
Chief Marketing & PR officer
Anna is a marketing manager with experience mostly in the financial industry (digital products, fintech/mobile payments
and consumer finance) and media (publishing and television distribution). She specializes in introducing
products to the market. Anna has experience in building teams and creating competence centers.At BEDNARZ Ventures Anna is supporting the core team in offline marketing, PR & route2market strategies.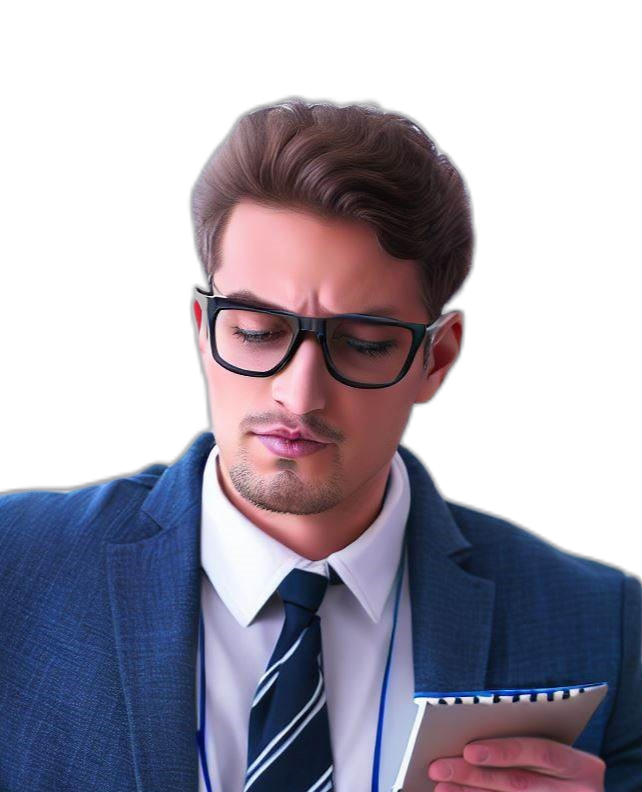 ---
Head of Performance at a large Marketing Agency
(shadow)
Performance marketing expert
9 years of experience in digital campaigns for start-ups. From teaser campaigns to increasing retention. The apps he promoted were in the TOP10 in their categories on the App Store and Google Play. He has worked with many target groups and business models.At BEDNARZ Ventures he supports shared services in creating online campaigns. One hour of his time is worth months of wrongly addressed marketing.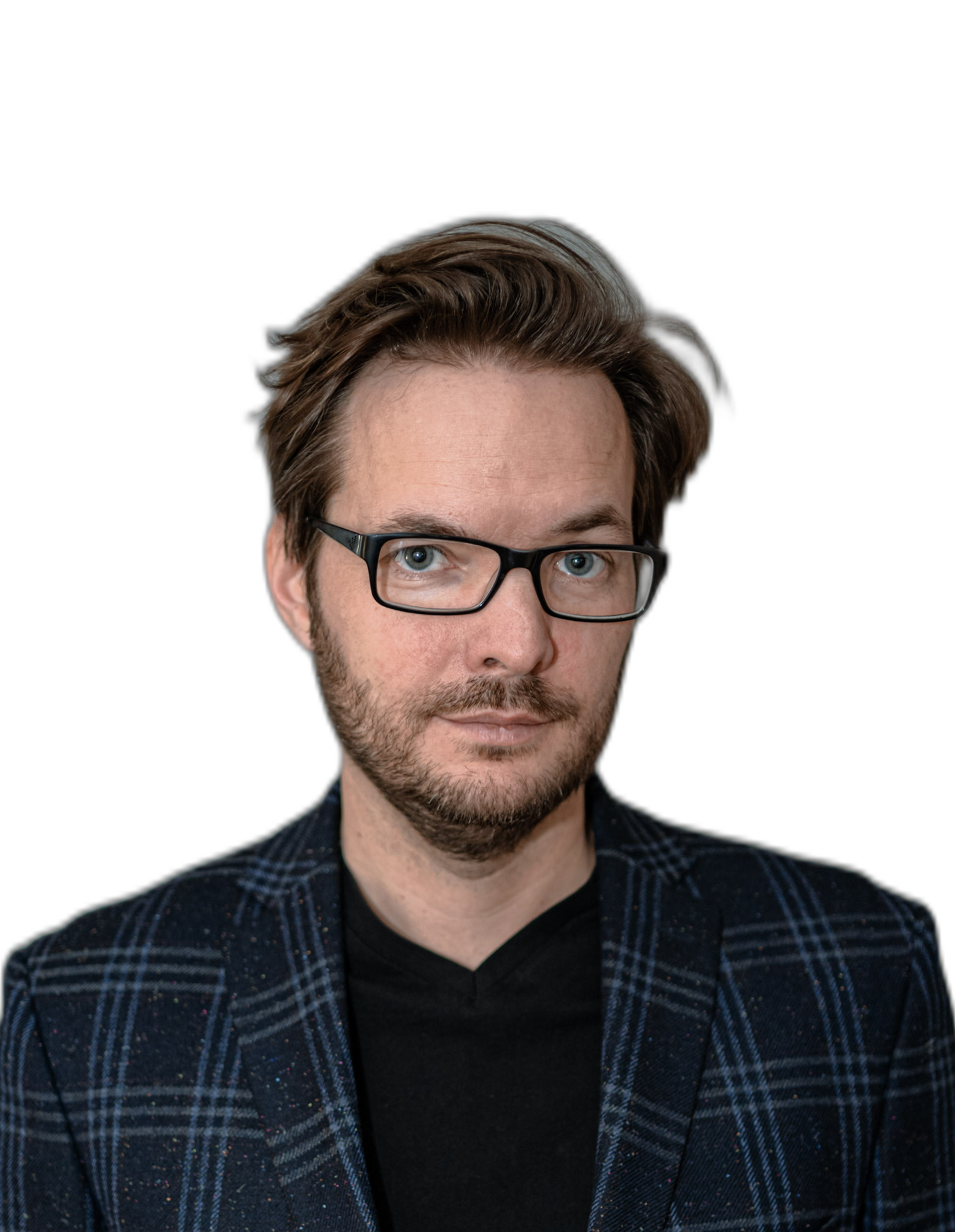 ---
Tomasz Domański
Marketing Strategy Creator
/Marketing Lead with +18 years of experience in 7 different industries across CEE/Poland/Portugal, awarded with 3 EFFIE awards. Responsible for marketing management for such brands as: Biedronka, PANDORA Jewelry CEE and Kompania Piwowarska.At BEDNARZ Ventures Tomek is supporting the core team in creative marketing strategy, including branding.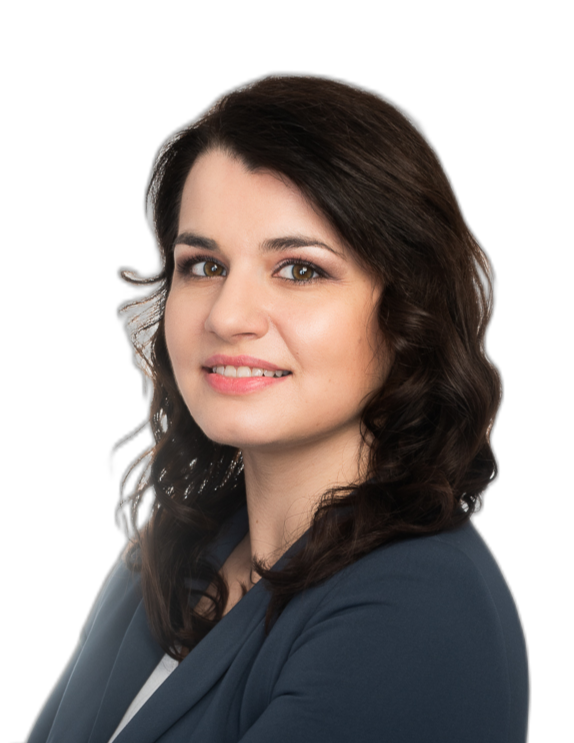 ---
Karolina Krawczyk
Legal processes optimization expert
An attorney-at-law with extensive experience primarily as an in-house lawyer, as well as within a law firm, in VC and M&A transactions, where she participated in negotiations, preparation of transaction documentation and conducting due diligence for startups. She acted as the Head of Legal at THE HEART S.A., where she designed and digitized the entire legal process in Asana, enabling the efficient legal support for startups within THE HEART S.A. capital group.At BEDNARZ Ventures Karolina is supporting the Shared Services in legal processes optimization & legal documentation structure reviews.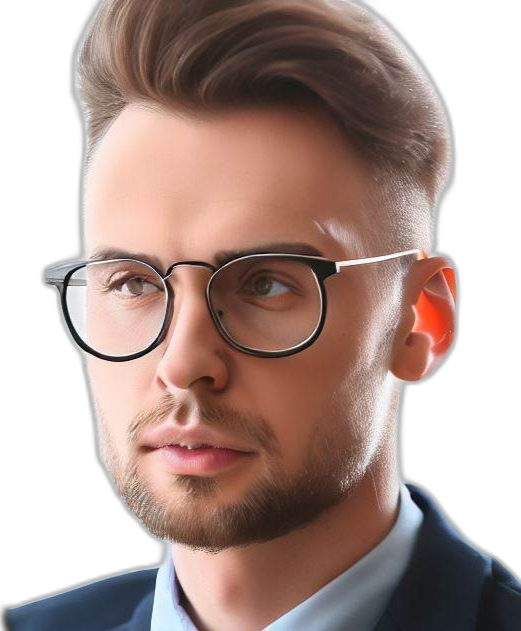 ---
Head of Finance in a VC-related company (shadow)
Finance expert
Committed, goal-oriented and driven financial professional with seven years of professional
experience including five years in corporate finance departments and two years in a Big4
transaction advisory. Currently studying towards becoming an affiliate of ACCA.
He has gained professional experience in a changing, challenging and project-oriented environment of
international companies. During the course of his career, he was responsible for financial planning,
controlling, reporting and cash flow management for startups and established corporations. Furthermore, provided financial due
diligence and transaction advisory for leading private equity funds and venture capital firms as well as led investment processes in seed stages for startups.At BEDNARZ Ventures he is supporting the Shared Services in finance processes set-up & Business case review.
---
Selected case studies
Car Platform
B2B2C car sales platform
Car Platform is a virtual, multi-brand car showroom in cooperation with the best dealers in Poland with leading role of Auto Fus Group. Designed by among others Jan Rudziński and run operationally for almost 2 years by Patryk Bednarz within The Heart Ventures.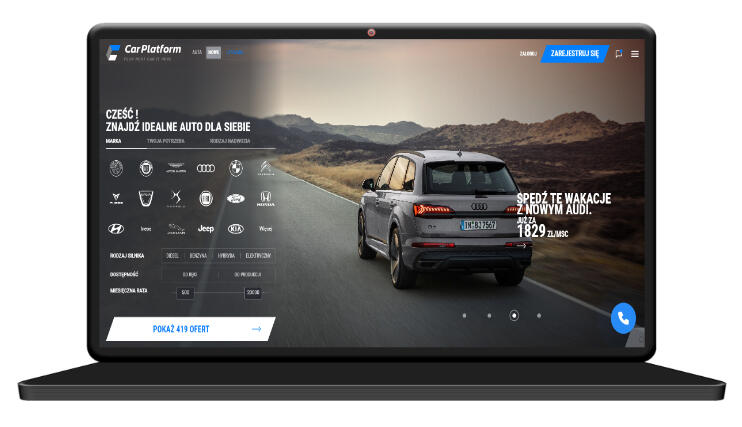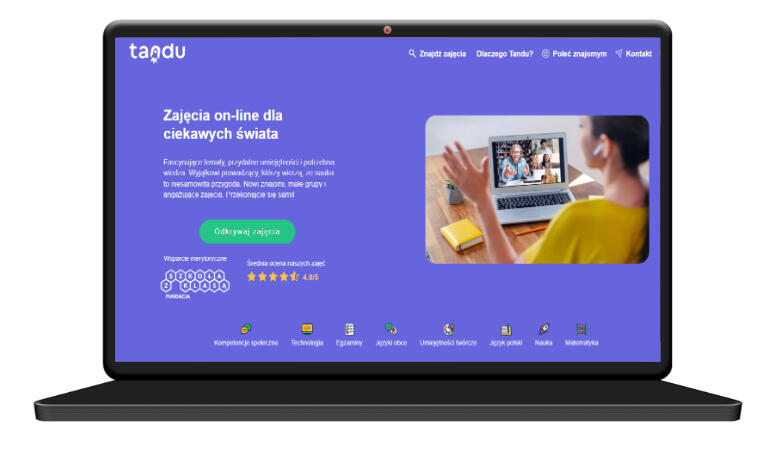 Tandu
Educational B2C portal for kids
Tandu is an educational portal with a mission to give every child access to the best teachers and the most interesting extracurricular activities. Developed fully on NO CODE tools & led by Jan Rudziński within The Heart Ventures.
Touvelo
Travel B2C app with smart planning
A virtual travel assistant that allows you to plan, buy and track your holiday activities supported by BEDNARZ Ventures in terms of financing & MVP creation.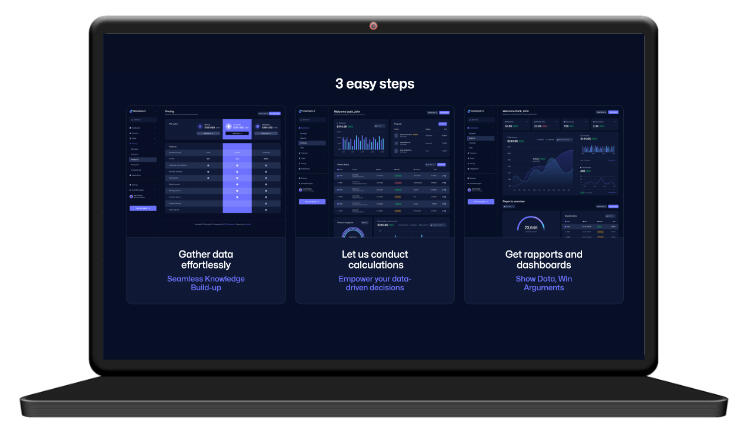 Next Move
Company B2B EV fleet transformation support
A platform that helps fleet stakeholders to plan & execute a modern fleet transformation in line with the global trends. The project is fully projected & led by the BEDNARZ Ventures team.
Automotive platform
Company B2B fleet transformation tool
A platform that helps fleet managers to transform their fleet into
Get in touch with us!
Direct contact details
Patryk Bednarz
E-mail: patryk@bednarzventures.pl
Tel: +48695085111
Office details: North Gate, Bonifraterska 17/6, Warszawa